BECOME AN EMPLOYEE
Bloomington
Central Illinois
Central Illinois
Bloomington is family-friendly and fun. This town is home to several facilities, including our Corporate Headquarters.
Working here
Our facilities are remodeled with a beautiful and contemporary flair that's uniquely our own. Our workspaces are sleek, safe and promote a sense of pride for all of us who work here. We offer in-office, hybrid and remote opportunities in Bloomington.
Living in Bloomington
Bloomington offers the quiet life coupled with a few things you may not expect. You'll find culture, music, colleges, and recreational activities here. Also, Chicago, Indianapolis, and St. Louis are just a few hours away.
What we like
about Bloomington
Having an impact
Engaging work
Volunteer
Quiet & active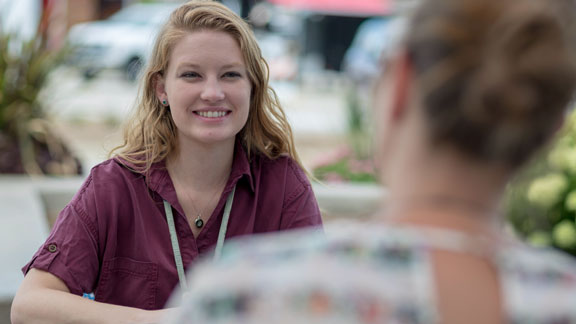 I love helping people.
State Farm was founded in Bloomington, Illinois in 1922,
and it's been our headquarters ever since.
Bloomington is our home
Outstanding benefits
Rewards for a job well done. Find out more about our benefits.
Training
Time off
Health & welfare
Retirement